Home Blog Books Events Bio Freebies Media Site Map

Readers who have been with me for any length of time know I love to write smaller pieces that introduce new characters or give familiar characters a new understanding or motivation. Peri Reed is no exception.
"Sideswiped" evoved as a way to help introduce Hollows readers into a new world and a very different science-based "magic." It can be read before The Drafter or after.
"Waylaid" was simply a labor of love as I wondered aloud what would happen if science and magic collided. Bringing Rachel into our world without breaking any rules in either world, dropping ugly spoilers, or locking me into any new situations was actually harder than it sounds, but as with "Sideswiped", it can be read anytime without leaving any spoilers for either series.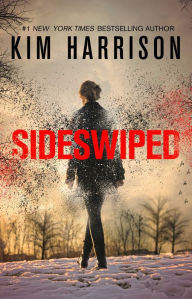 .99 cent e-book novelette out now
Every hero, even the accidental ones, have a beginning.

Silas's radical theory that drafters are not replaying time as much as they are temporarily sliding into an alternate universe has never been well-received, but frankly, the darling of Opti's research has enough clout not to care, until a professor with a grudge tries to put a permanent end to it. Love can't alter time, and sometimes, even being able to rub out a single mistake isn't enough…

Don't miss this thrilling first look into the elite world of Peri Reed, government agency operative extraordinaire from #1 New York Times bestselling author Kim Harrison.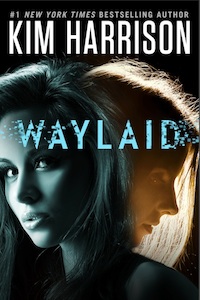 .99 cent e-book novelette out 4/4/16

Worlds collide when Rachel Morgan of The Hollows meets Peri Reed of The Drafter in this exciting new short story from #1 New York Times bestselling author Kim Harrison.

The paranormal and the futuristic meet in this thrilling novella featuring your favorite badass heroines from two of "the amazingly gifted" (RT Book Reviews) Kim Harrison's most beloved series: the Hollows and the Peri Reed Chronicles. The magic of the Hollows runs full force into the technological sophistication of The Drafter when a device capable of carrying a city's data stream pulls Rachel, the bounty hunter witch of the Hollows, between realities, marooning her in a world where the supernatural holds no sway. To get Rachel and Jenks home, Peri, the dangerous renegade of 2030, must decide what will chart her future: her blind trust in those who grant her power, or her intuition telling her to believe.