Reading Order / Site Map / Blog / Books / Events / Bio / Freebies / Media







Detroit 2030.

Double-crossed by the person she loved and betrayed by the covert government organization that trained her, Peri Reed is a renegade on the run.

Her motto has always been only to kill those who kill her first. But when Peri discovers her name on a list of corrupt operatives, she realizes that her own life has been manipulated by the agency. With nothing but intuition to guide her, will she have to break her own rule to survive?

Originally published in hard cover in September 2015, The Drafter mass market is now available.

To get in on the free stuff, excerpts, and contests, sign up for Kim's sporadic newsletter. To get in on her deeper thoughts, subscribe to her blog and for the lighter, daily drama, twitter or FB is your best bet.

| | | |
| --- | --- | --- |
| Barnes and Noble has a small supply of signed hard covers of The Drafter. | Nicola's, my local store, is offering signed copies of The Drafter, and they will ship overseas. | Premiere Books offers signed copies with certificates of authenticity. |
Smaller fare: Drafter novelettes
Not sure about the new series? Get a taste for a dollar
.
Coming soon: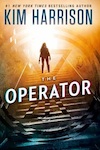 The Operator 11/22/16

Peri, Silas, Allen, and Jack return as a new drug enables Peri to remember, but it will cost her freedom
The Turn 2/7/17

Trent's legacy is born in the chaos of a world wide pandemic that forces the hidden paranormals to choose between the death of humanity or coming out to save them.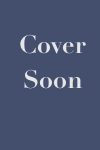 Taking place in the mid sixties, The Turn is a chance to see familiar characters before they found their power.
Every hero, even the accidental ones, have a beginning.
Don't miss this first look into the elite world of Peri Reed, government agency operative extraordinaire, and catch more of her character in The Drafter, the first book in the all-new suspense trilogy from #1 New York Times best selling author Kim Harrison.
.99 cent e-book novelette out now.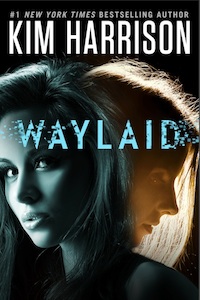 Hollows/Drafter mash up.
The magic of the Hollows runs full force into the technological sophistication of The Drafter when a device capable of carrying a city's data stream pulls Rachel out of the Hollows and between realities, marooning her in a world where the supernatural holds no sway.
To get Rachel and Jenks home, Peri, special ops agent of 2030, must decide what will chart her future: her blind trust in those who grant her power, or her intuition telling her to believe.
.99 cent e-book novelette available now.