The ever-after is shrinking. If it disappears, so does all magic. It's up to Rachel to fix it despite the ever-after's most powerful demon saying otherwise. But Rachel has more than a few impressive and frightening skills of her own, and she isn't going down without one hell of a fight. She's also has elven tycoon Trent Kalamack. With this unlikely ally beside her, she's going to return to the ever after, kick some demon butt, rescue her loved ones . . . and prevent an apocalypse before it's too late. Or, at least that's the plan.

Excerpts, tour pictures, more . . .
Ever After has been nominated for Goodread Reader Choice awards in Paranormal Fantasy. Thank you, Goodreads readers!

Click to follow link to vote
RECENTLY RELEASED :
Into The Woods : hardcover release October 9, 2012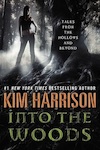 trade paperback 7/9/13
Tales from the Hollows and Beyond: a compilation of all the previously published Hollows shorts and novellas plus several brand new, never published novellas and shorts that run outside of the Hollows. Excerpts, more . . .

A Perfect Blood : mass market release September 25, 2012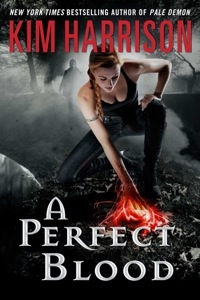 Ritually murdered corpses are appearing across Cincinnati, terrifying amalgams of human and other. Former witch turned day-walking demon Rachel Morgan soon realizes a human hate group is trying to create its own demons to destroy all Inderlanders. To do so, it needs her blood. She's faced vampires, witches, werewolves, demons, and more, but humanity itself might be her toughest challenge yet. Excerpts, more . . .

HOLLOWS COMPENDIUM:

The Hollows World Book, The Hollows Insider is a full-color, illustration rich collection of spells, character descriptions, news articles, and recipes--among other tidbits. My intention with this was to make a beautiful companion guide, suitable for gift giving, not just fact finding. More . . .