Reading Order / Site Map / Blog / Books / Events / Bio / Freebies / Media







Published November 22, 2016

Exclusive, very limited hard cover run
available signed and personalized through Nicola's, Ann Arbor MI. Gallery isn't sending me on tour for this one, so there will be one public signing at Nicola's 11/26.

Mass market, audio, electronic, and hard cover will be available upon release. (Yay!)



Peri Reed's job eats her mind, but for a special task agent in hiding, forgetting is a blessing.

Betrayed by the agency who turned her into the very thing she fought against, Peri abandoned the wealth and privilege of Opti for anonymity riddled with memory gaps and self-doubt. But when a highly addictive drug promises to end her dependency on those who'd use her, she must choose to either remain broken and vulnerable, or return to the above-the-law power and prestige she once had: strong but without will—for whoever holds her next fix will hold her loyalty.

| | |
| --- | --- |
| | The Turn, prequile to the Hollows series, will be published Feb 7th. Contest to give away ARCs is currently underway. |

To get in on the free stuff, excerpts, and contests, sign up for Kim's sporadic newsletter. To suffer her deeper thoughts, subscribe to her blog and for her lighter, daily drama, twitter or FB is your best bet.

Nicola's, my local store, is offering signed copies of The Drafter. They will ship overseas.
Smaller fare: Drafter novelettes
Not sure about the new series? Get a taste for a dollar
.
Coming soon: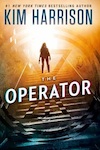 The Operator 11/22/16

Peri, Silas, Allen, and Jack return as a new drug enables Peri to remember, but it will cost her freedom
The Turn 2/7/17

Trent's legacy is born in the chaos of a world wide pandemic that forces the hidden paranormals to choose between the death of humanity or coming out to save them.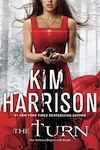 Taking place in the mid sixties, The Turn is a chance to see familiar characters before they found their power.
Every hero, even the accidental ones, have a beginning.
Don't miss this first look into the elite world of Peri Reed, government agency operative extraordinaire, and catch more of her character in The Drafter, the first book in the all-new suspense trilogy from #1 New York Times best selling author Kim Harrison.
.99 cent e-book novelette out now.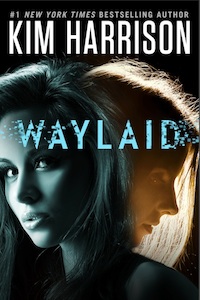 Hollows/Drafter mash up.
The magic of the Hollows runs full force into the technological sophistication of The Drafter when a device capable of carrying a city's data stream pulls Rachel out of the Hollows and between realities, marooning her in a world where the supernatural holds no sway.
To get Rachel and Jenks home, Peri, special ops agent of 2030, must decide what will chart her future: her blind trust in those who grant her power, or her intuition telling her to believe.
.99 cent e-book novelette available now.